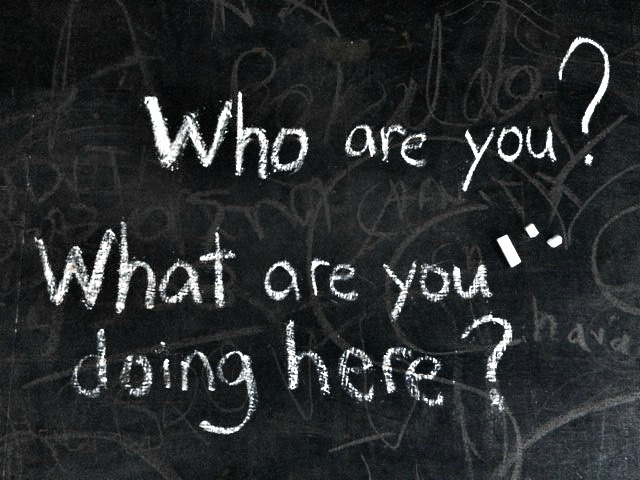 06 Dec

Who are you? What are you doing here?

The questions have stayed with on a loop in my brain since I first heard Rob Bell pose them on a podcast last week: Who are you? What are you doing here?

Some days, I wake up and begin pushing a boulder up a hill, only to have it crush me. Pervasive anxious thoughts of never being finished, caught up, or satisfied are in my head.

The particulars of life – grocery shopping, cooking, washing clothes, packing lunches, mopping the floor, planning for this, planning for that, checking children's grades (that are available in near real-time online), staying in touch with family and friends, reading the unrelenting news on the internet, keeping up with kids' schedules, putting out fires all around me – seem to be more problematic than profitable some days.

Those times when the day-to-day is arduous and deflating are typically the times when I'm seeing lots of paint strokes but am not aware they make up a whole painting.
Who am I? What am I doing here?
Am I really a laundry folder? Am I a sandwich maker? A present buyer?
Of course not. But when I focus on the drudgery of making six sandwiches every morning, and I think I am nothing more than a lunch packer, I get grouchy.
That is short-sighted. I am not my details. I am a whole. If my eyes do not move beyond one word on a page, I miss the story. When I bemoan the splinter in my finger, I forget my healthy body and all the days there was not a splinter in my finger. Who am I? What am I doing here? Surely I'm more than a word. A finger.
When the keen focus on a single unremarkable stone blurs my view of the magnificent mosaic, I lose out on miraculous, ridiculous beauty.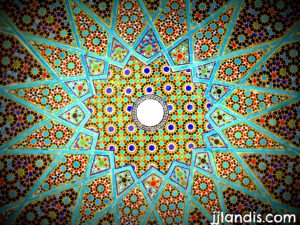 Who am I? What am I doing here?
The more I fixate on the mundane, the struggles, the earthly, the more I will miss and long for the big picture, the divine.
There is more to me than the tedium. When I breathe and look around, I see the whole, glorious picture of life. When I retreat and reflect, I inhale the colors of perspective and compassion. I exhale peace and reclaim priorities. To realize the whole, I gladly perform within each piece of my life. Each task, each word, each movement, each breath is important.
Who are you? What are you doing here?
---
Mosaic photo by Federica Diliberto