09 Feb

What about the first six days of Creation?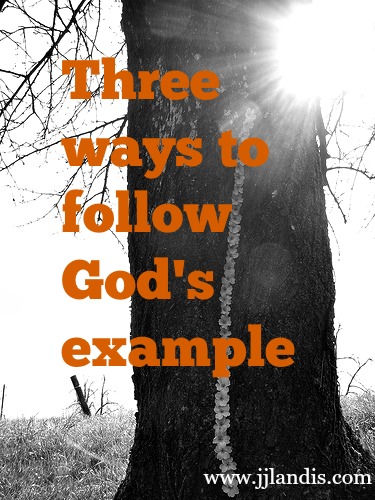 We hear a lot of sermons about the last day of God's Creation, the day of rest. The Sabbath. But what about before that, the other six days?
God created something each day of that first week. When He finished His daily creation, He looked at and evaluated it. Seven times in Genesis 1, we read a version of the sentence: "God saw that it was good."
Whatever you believe about the Biblical account of Creation, as far as when it happened or how long it took, or even if it happened exactly as written, the fact remains that it is recorded in the Bible the way it is for a reason.
Maybe we can use this account as an example for how we should handle our lives. Here are three ways we can model God's example from those first days:
1. Pace yourself.
God COULD have created everything in one day. But He didn't for some reason. Just because we CAN do fourteen things at once doesn't mean we should.
2. Evaluate your work, your time, your activities.
When we read "God saw that it was good," we know that God looked at what He created. He took the time to stop, to step away, to observe His handiwork and evaluate it. We too should reflect on and consider what we do and why we do it.
3. Be satisfied before moving on.
God didn't need to redo anything when He created the world. However, we often need to do things over after our evaluation. If we deconstruct our motives and analyze our intentions, we may decide to choose another route, another option, another word. We should see our actions as "good" before moving on.
Lately I've been trying to take.things.slowly. I want to breathe deeper and put a halt to the hustle. Just because I have every opportunity under the sun to read, write, work, play, eat, watch, and consume whatever strikes my fancy doesn't mean I should. Just because I live in a world that is never short on opportunities to do more, be better, and grow stronger doesn't mean I have to pursue every possibility.
"Many of us are so busy trying to change the world that we've neglected to change ourselves, to let ourselves be transformed by God's grace. And as our frenetic activity brings time to pass, we may find that many of our so-called good deeds actually cause more harm than good" (Phileena Heurtz in her article Spirituality for Our Time: Solitude, Silence & Stillness).
Even our honorable and valuable endeavors may be sucking us dry of contentment. Working and worrying ourselves into spiritual exhaustion is wrong.
I want peace and satisfaction rather than a weary and stressed soul.
---
photo credit: via photopin (license)