27 Dec

Unsettled spirit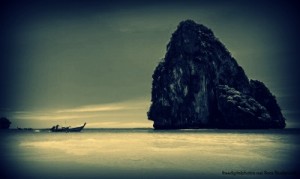 There has been an underlying current of unsettledness in my spirit this season.
Mainly I feel like I'm failing at life. My husband says to embrace and enjoy what we're good at and not focus on everything else. He's right (as usual). But I think he has more in mind to embrace and enjoy than my two prominent skills: sleeping and eating cookies.
I am constantly attempting to patch up the holes from my early life to make things better for my own family. But it's a messy repair job, and exhausting, when I rely on my own efforts. I pray my stitches will add quaint character and not appear sloppy and torn.
In my deep down I think I'm failing my kids daily as a mom. There are so many things I haven't taught them. Yet, I also see brilliant children experiencing God's grace, as we all do. I am giving them an honest mom who doesn't pretend to have a clue. Wish I could be more. But I come up short. I do listen. I do kiss and hug (too much). I do tell them they're fabulous. I let them be individuals. But still, I can make a long list of things I don't do.
To have a successful blog (success here equaling many readers), a writer is typically told to use bullet points and numbered lists. To make sure there are benefits and takeaways for the reader. Ten Ways to Be Skinny. Five Ways to Be Awesome.
My blog just isn't ever going to be that. I am such a mess and sort of want the other heartsick souls like me with jumbled thoughts that can never be sorted into lists to read my stuff. I know you who have felt empty and worthless will relate to my rootless swayings. There is freedom with exposing our true selves. And freedom in camaraderie.
So, the big takeaway for the reader today is what I want to learn myself, what I am banging my head against my desk trying and trying to learn. Let it go. Relax. Parent within your personality. Surrender. Don't be so full of yourself to think that you have such control as to keep the whole world turning. Depression is okay, as long as you acknowledge it and give it to God. He will pick you up. He will be your strength.
Psalm 40:1-3 I waited patiently for the Lord; he turned to me and heard my cry. He lifted me out of the slimy pit, out of the mud and mire; he set my feet on a rock and gave me a firm place to stand. He put a new song in my mouth, a hymn of praise to our God. Many will see and fear the Lord and put their trust in him.
***