23 Jan

Snow day (every day) mommy guilt

Posted at 13:53h

in

balanced life

,

bible

,

coffee

,

contentment

,

freedom

,

judgment

,

kids

,

life is good

,

living for real

,

parenting

,

perspective

,

real life

,

repost

2 Comments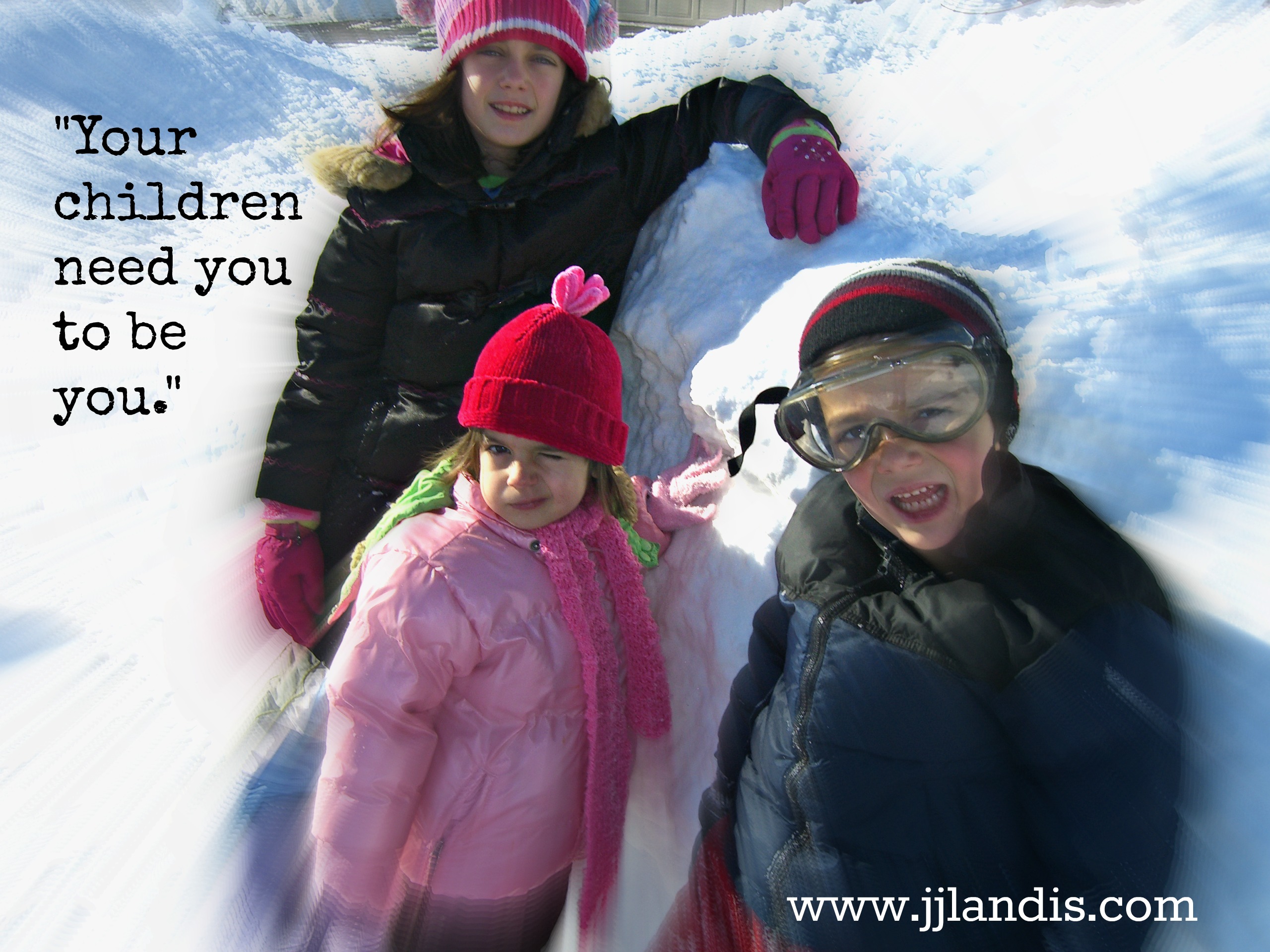 Welp, we're being slammed with snow here in Pennsylvania. As I was trying to do some work at about 10 this morning, my son and his neighborhood posse came inside and peeled off their snow clothes and told me about 879 times that they were hungry.
I Wanted to Want to get off my arse and make them some hot food, but I really wanted to stay put. While I whipped up the "gourmet" cheese quesadillas, which they gratefully gobbled up as fast as I could flip them out of the pan, I chatted and joked around with them. When their bellies were full, they disappeared to the bedroom to play (destroy stuff) and I again had time to work. (And by "work" I mean "write." And by "write" I mean "google stuff.")
The situation reminded me of a post I wrote a few years ago on a snow day when I was having some similar feelings. I'm reposting it today:
---
The snow began to fall Thursday night. Our third or fourth snowstorm this year so far. We knew school was delayed before we went to bed. When I woke up, the first thing I did was check my phone for school closings. I texted my daughter and exchange student and told them to keep sleeping.
I excitedly grabbed my morning coffee and cracked open my book – Daring Greatly by Brené Brown.
In my cocoon of blankets on the loveseat in the front room with my book, journal, Bible, and hot, black coffee, I was in complete peace. You know the kind that we moms often long for but never really find because we have too much going on around us, too many voices to listen to, too many tasks on our lists to accomplish, too little time to really relax.
It was less than ten minutes until the two younger kids tumbled downstairs, giddy with snowstorm mania. They wanted breakfast. I told them I wasn't moving and that they are competent to take care of themselves. Pour cereal and milk into a bowl – easy.
Once they finished eating and used up some of their screen time, they apparently had nothing to do so they positioned themselves inches from my happy place to laugh and play, fight and yell, wrestle and cry. The biting wind chill made playing outside an unsuitable option until later in the day, so I couldn't kick them outside.
I texted my neighbor and pleaded for her kids to come over. It sounds counterintuitive to invite more little ones into the house, but playmates offer a good outlet for energy. However, since it was just 8:45, they were still in jammies and were hunkered down playing board games. (Darn those wholesome neighbors!)
I did what all moms would do (right?) – shooed my children away so I could keep doing my own thing. And when I say "shooed them away" I mean I yelled at them to quit being annoying and made them leave the room I was in.
So much for my peace.
The guilt began to collect. As it always does. The mommy guilt.
Back and forth in my head went the battle:
I should be entertaining my kids, but I want them to learn to be alone and I want to be alone.
I should make them a hot meal, but I want them to be self-sufficient (and I don't like to cook).
I should play a game with them, but why can't they play a game together. I don't have the imagination to play Legos or house, or participate in an imaginary fashion show, or take part in the bizarre Minecraft world.
I should assign chores, because clearly they have time on their hands. But I don't want to deal with the housework beast right now.
My kids get enough love and attention, I'm sure of that. Yet whenever I am not actively engaged with them, I have an undercurrent of guilt. I'm certain they'll be harmed because of all my deficiencies. Years of therapy will be required to undo all the damage I'm causing by relaxing, burning cookies, and inviting friends over.
While my mothering faults grew into monsters in my mind, I simultaneously copied quotes from the introduction of Daring Greatly. I literally had this one all the way written out before the irony hit me:
"When it comes to parenting, the practice of framing mothers and fathers as good or bad is both rampant and corrosive – it turns parenting into a shame minefield. The real question for parents should be: 'Are you engaged? Are you paying attention?'"
Two things here made me get up off the loveseat:
It was ridiculous that I was beating myself up for being an awful mom while reading this passage. It's not wrong to sit and read!
However, I wasn't engaged with my family. They needed only a few minutes of my attention – so I looked each child in the eyes and initiated a conversation. I commandeered the crazy and took charge. I gave them some ideas of things to do. And they were happy as clams (are clams really happy?) the rest of the day.
So, I leave you with the same lessons today:
Just be who you are. Your children need you to be you. That is the best thing for them.
A lot of nuttiness can be reined in by giving a child a few minutes of your time. They just need to know you're with them.
---