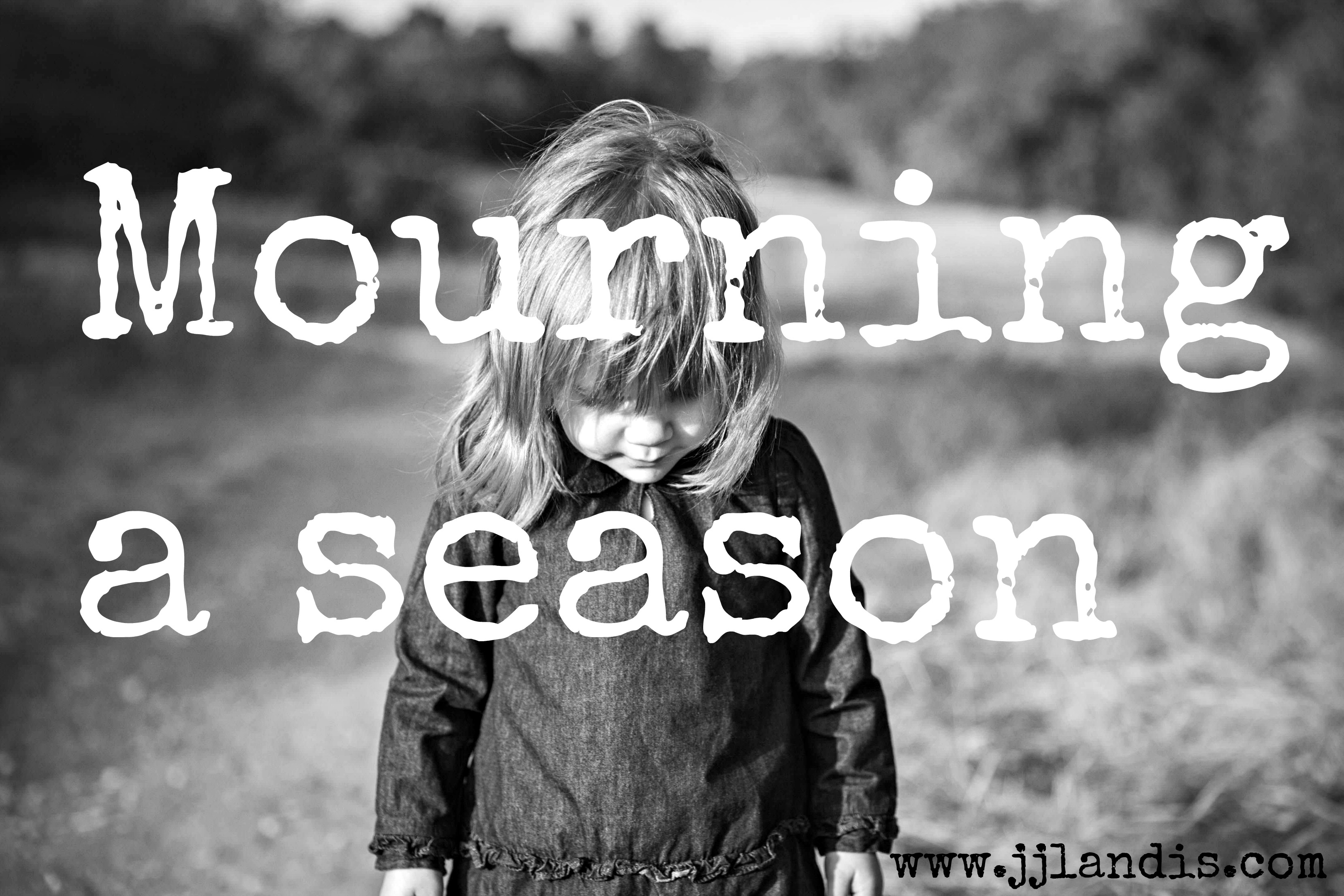 07 Sep

A playground visit and changing seasons

I drove with the windows down, a rare occurrence during the heat of summer. Dreams of autumn entertained my mind with the drop in temperature. The two little girls with me didn't notice the subtle weather change, but I rejoiced at the perfect air without one drop of humidity.

Not an evening to be wasted indoors, I gathered up my youngest and her bestie for a playground visit, one I hadn't been to in years. All other family members were occupied that first week of school, so it was just the three of us.

I sat on a slick, blue metal bench next to a dad whose children swooped in every so often for a drink of water, which he had at the ready in his bag of supplies that's a necessity when you're taking three kids under 10 on an outing.

We exchanged the "yep, we're parents at the park" nod and sat together in silence.

I purposely did not interact with my phone. I have set a goal, after a hectic several months, to "be more present." The girls skipped away from me to the monkey bars without applauding my self-restraint as I sat stoic not taking their picture, not reading texts, not scrolling through social media.
Life is a forward march of seasons – some are busier than others.
I realize that stress is a necessary part of a healthy, balanced life. If I gave my children all my attention every time they wanted it, we'd live in squalor and starve because I would do nothing but listen to them talk. But there has to be a balance – sometimes I need to step away from what (I think) needs to be accomplished and take a breath. Moments of slow are a critical need.
A young man and woman with a stroller headed down the sloped blacktop driveway toward the playground. They talked and walked with no sense of urgency in their steps. Waves of remembrance washed over me. That used to be me.
My husband and I once lived near this park. We pushed our firstborn princess in her stroller all over this small town. When our second child came along, we put the two kids in our red, wooden wagon and hauled them to the park nearly every summer evening.
Those days with little ones, when I walked back and forth, I had no idea who my children would become. I didn't even know yet how many children we would have, or where the next years would take us. I pushed my kids in the swings, caught them at the bottom of the slide, spun them on the merry-go-round. Pieces of the scorching, recycled tire mulch that made our feet black when we wore flip-flops stowed away in hair and clothes and landed on our bathroom floor at bath time.
Life is different now. I know who my children are. We live in another neighborhood and no longer have a park within walking distance. My youngest is the only one who really appreciates a good playground anymore. It kills me to think next summer, when she'll be 11, she may have outgrown the imaginative fun found among jungle gyms and slides.
The park changed too. It was completely upgraded in my absence. The black mulch is gone, replaced with a padded flooring that bounces with each step. The swings are gone. Instead, a giant structure rises from the cushioned ground, begging for imaginations to transform it into a rocket, a fire station, a boat, a house. There are spinny things and jumpy things and slidey things.
The girls spun with abandon, challenged one another on the monkey bars, raced up and down the slides, and played hide and tag.
Seasons change.
I believe we must properly mourn that which has gone with the passing of time. To be healthy, we must learn to embrace and accept our "now." I have this moment in time to spend with these people. Even though I can feel the clock move, each tick loaded with a potential blow, I know it will not stop. I also know one season does not end without a new season beginning.
Eventually, the girls noticed me sitting there dutifully watching them and asked me to be the victim in their firefighter game. I was embarrassed to be chosen to be the one yelling for help; I tried to decline by claiming that old people like me have no imagination left. But I acquiesced and joined them, because this is my season for paying attention and being present.
---
photo by Alex Hockett