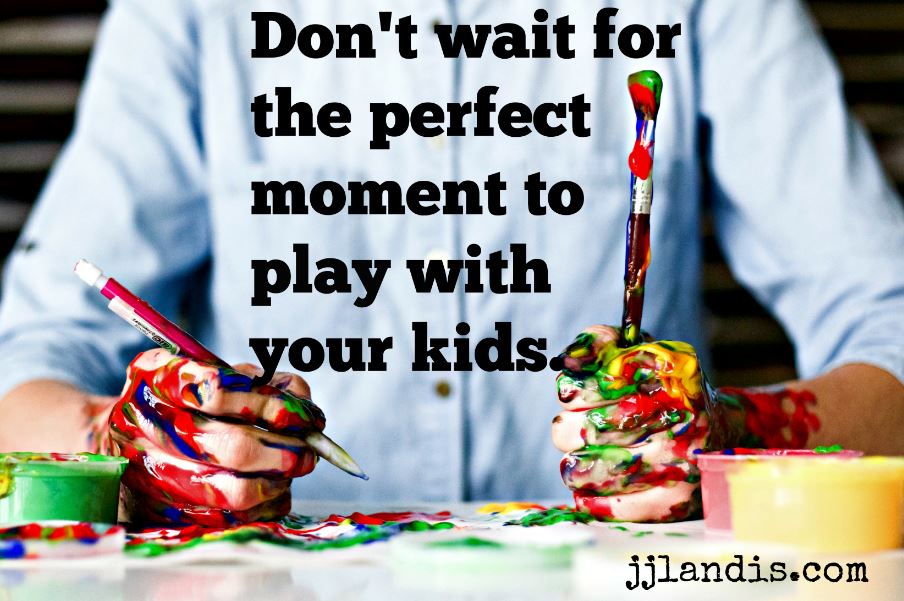 01 Jun

I waited for the perfect moment that didn't come

I saw the toy pottery wheel at the top of the coat closet last week while searching for rain ponchos for our camping trip.

My daughter, now 15, received the "pottery studio in a box" for a birthday or Christmas several years ago. It came with enough clay to make three pots, paint, a drop cloth and apron, tools and gadgets, and the best part – a foot pedal that operated the wheel. She eagerly and immediately used up all the clay, coating the kitchen table and floor with a spray of mud in the aftermath of her art.

None of her creations actually turned into vessels – blobs of clay and a giant mess were all we had to show for Esther's creativity.
We packed the plastic wheel with its trove of supplies back inside the colorful box, and I heaved it to the top shelf of the closet, where it would lay dormant for years.
The thought of the clay debris that probably took no more than 10 minutes for me to clean up has kept that box in a dark prison, hidden away from my children. It's been up there so long now that Esther is nearly an adult and probably has no memory of her pottery studio.
I held onto the toy because I was sure we would use it again when I bought more clay, when I had more time, when she was old enough to form a pot, when I had more patience for a mess. Esther outgrew it. I thought maybe I'd retrieve it for Alex to use. Nope. Now we're on kid three who is 10, and I still don't have clay, time, or patience.
I do realize that children everywhere grow up to be productive and healthy adults without the experience of throwing pots on a cheap plastic wheel. My kids most likely will be unscathed if the long-forgotten toy ends up in the next batch of thrift store donations.
But that pottery studio is showing me what I've missed.
It illustrates the passage of time.
Seven turns to 15 overnight.
There may not be a perfect moment. A moment may be messy. The finished product may be useless, unrecognizable. But the point is the spinning wheel. The point is creativity, exploration. The tools, the foot pedal, the clay. The novelty of something different.
The point is the journey, the time we spend together.
While writing this, I took a break to unearth the pottery wheel from the littered top shelf and order some fresh clay.
Time won't wait.
---
photo by Alice Achterhof