18 Feb

Not interested in your dance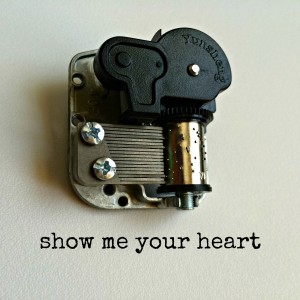 Not to beat a dead horse, BUT remember that snow globe music box that was used in this post and was featured in this post when it shattered? Well, after it broke, it sat in my kitchen windowsill for a while with the edges of broken glass poking up from its base encircling the dancer.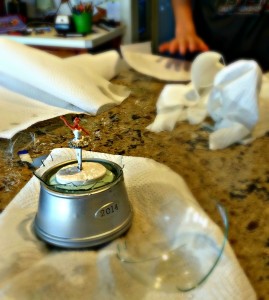 My daughter didn't want me to throw the whole thing away so I tried to pluck out the remaining glass with pliers. After a few fragments flew up at my face and I considered if it was worth going blind, I had to decide if the music box would stay the way it was (useless), be tossed in the trash (also useless), or if perhaps there was another way to move forward…
I put the pliers away and found a screwdriver. I flipped the music box upside down, carefully protecting my hands from those bits of glass, and unscrewed the wooden base to completely disassemble the entire thing.
The broken ballerina, the glass, the wooden structure, and the few particles of glitter that were hanging on for life all went into the garbage.
All that was left was the musical mechanism, which was still quite able to plink its little heart out to play music.
So when stripped away of the stage, the glass bubble, the performance, the beauty, the sparkle, the brokenness, and the dangerous pieces, what we were left with was a truly intricate, fascinating wonder of engineering that my kids found way more enjoyment in than the original showpiece.
(Here is the  link if that embedded video is screwy. The internet wins today.)
I have been broken.
Shattered.
Disassembled.
This is all that's left.
My true self.
Show me what makes you tick.
Let me see your inner workings.
I'm not interested in your dance,
your beauty,
your performance.