05 Oct

Making a difference, three dollars at a time

Innocence and optimism. She made bookmarks and pictures and went house to house hawkingthem for cash. After she hit up all the neighbors we know well, she set up shop in the driveway.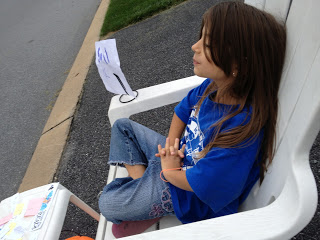 The money she made, all $3.16 of it, was placed in a fabulously decorated envelope and given to friends who have a son with special needs.
Little things. Making the difference. The time and determination put into a project that earned less than the amount of a latte could be interpreted as futile.
But

how much more

that is than my measly ten percent. The check I write that doesn't hurt. The money I don't miss. The thirty seconds it takes to fill in the blanks.
The efforts transpired without parental involvement – I was at work, and her daddy was in his home office monitoring the kids from afar (read: ignoring).
What was left of my poor, melted heart gushed through every part of me capable of pride and love when I discovered pictures and videos taken by her big brother. He took about a hundred shots. Bless that boy.


Can Jesus be more real to me than He is right now? His skin I can touch. His voice I can hear.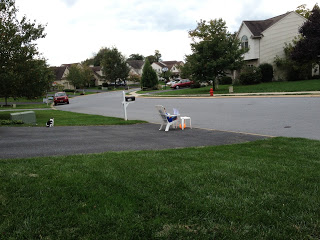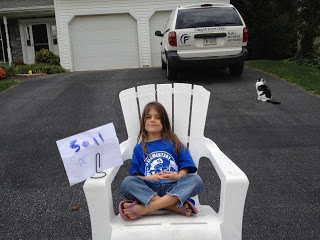 We need to work on her spelling. Sall = Sale