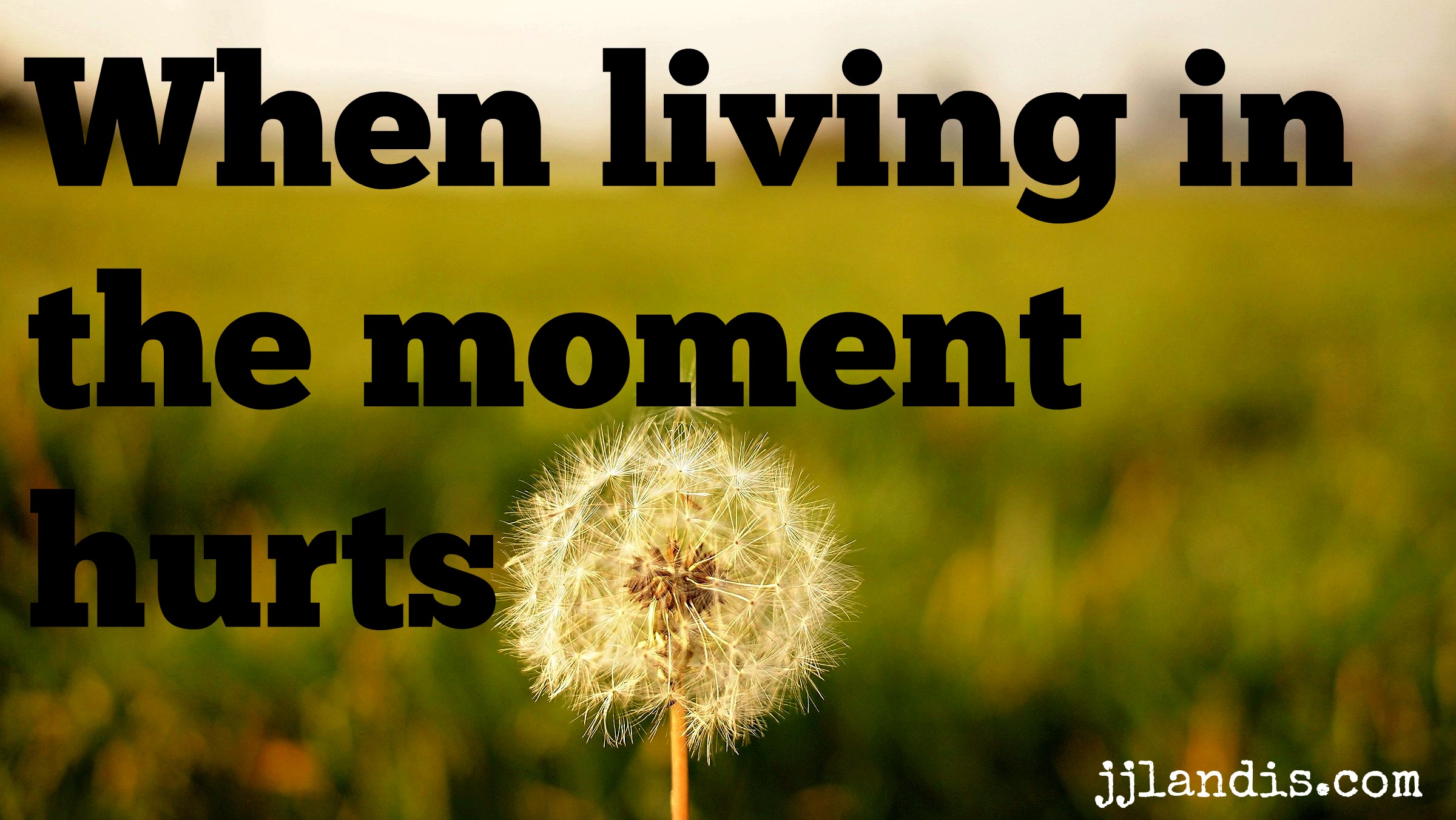 05 Jul

Live in the moment

We walked around the block, Emma and I. She was full of energy, as ten-year-olds tend to be.

She bounced along doing ballet leaps and grabbing at leaves from low branches. She looked for four-leaf clovers. She filled me in on the daily gossip from her doll house family. She recounted what she learned from the Adventures in Odyssey radio show she listened to before we left the house.

I was distracted, as is my norm, thinking ahead to dinner and tomorrow's commitments. Planning my week and how to accomplish the too many things I have to do.

My mind raced. I didn't really want to be on the walk. I was scattered and wanted to be doing something on my to-do list. She talked and talked, while I tried to organize my thoughts. Not only was I not getting anything checked off my list, I was also not listening to Emma. Double fail. It's my own fault, because I over-think, over-plan, over-extend.
Letting my thoughts linger on a moment in time, on the present, is risky. Feeling what is happening in the here and now is unpredictable and hard to control.
Then I looked at her. At the face of my baby.
STOP! You dummy! I told myself.
This is your life. Listen to your daughter.
Living in the present can be hard. But why?
Beauty can overwhelm a person. If my brain is occupied with insignificant busyness and plans for tomorrow, if I strive for new days, new moments, I won't need to fully feel what is happening right now. I won't need to acknowledge the fear that my life will never again be what it is at this moment.
I dodge the mundane because it's fragile. I fear looking reality square in the eye because with the sacred joy of fullness comes bottomless heartache.
Notice this minute, and it's gone. Not notice, it's still gone.
I know time with children is fleeting. The delicate interactions are impossible to grasp. Like a dandelion blowing in the wind, I'm unable to reassemble moments as they flit and flutter away.
My wish as the seeds scatter from my breath, is that I abide, even though I can't catch and collect the moments.
---