02 Jul

How to NOT write a book

Ambitiously set alarm for 5:15 a.m. to give yourself a good three hours to write before kids need any attention.




Hit snooze button twice to make sure beauty sleep sticks.

Stand and stare at coffee maker while it drips.

Lightly kick the cat at your feet and then shoo her outside before her leg rubbing drives you mad.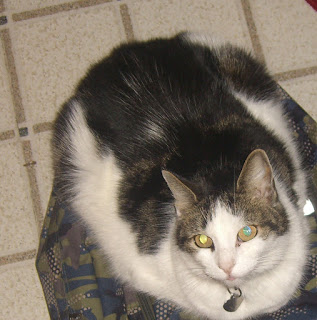 Most annoying cat on planet.
Grab the newspaper from the driveway.
Read the paper while drinking first cup of coffee.
Stand to stretch your neck and shoulders that are a little tight from yesterday's early-morning-avoid-writing workout.
While you're up, retrieve laptop and get cozy on couch.
Check email and Facebook.
Decide your profile picture is getting dated (it's been there for two weeks – time to move on). Search through recent pictures for any attractive shot of yourself.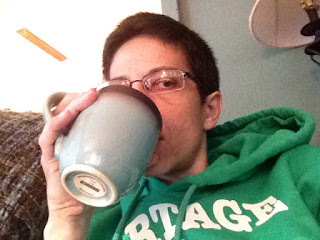 Yes. I really look THIS good!
When you don't find any good pictures, give yourself a break. Realize you're 42 and eye-catching pictures are not abundant. Get more coffee to clear your head.
Kick the cat at your feet again and let her outside.
Resettle with the computer and choose a photo from when you were ten to use as your profile pic.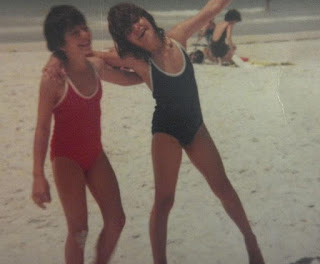 JJ and Christy
Then spend fifteen minutes finding a cover photo, finally choosing professional pictures of your children, taken last summer.

Julie Davis Photography
Set computer down and walk to kitchen to add "schedule family photo session with Julie D." on the summer's to-do list.
Realize you are quite hungry. Two cups of coffee need to be balanced out with food to avoid jitters. Get bowl of cheerios and carry it to desk.
Figuring you can't be creative or type well while eating cereal, open Facebook again (that you dutifully closed so it wouldn't distract you from writing) and scroll through news.
Eat second bowl of cereal to justify more time on Facebook.
Walk upstairs to brush the food and milk residue off teeth. No books ever got written with bad breath, surely.
Back at desk, open up calendar and realize a child's doctor appointment needs rescheduled. Login to health care site and email the office about open dates.
Don't ignore when a genius organizational thought pops into your head! Act upon it by creating an aesthetically pleasing reminder/schedule to hang up by your computer. Decide to schedule one chapter a week to focus on throughout the summer. This will serve to harness brain power and limit scattered thoughts.
Print and hang up said schedule that is sure to make all the difference in getting your book written.
Since you're pinning inspiration to your bulletin board, go ahead and print off those inspiring words emailed to you by an editor.  That positive energy is sure to help you keep at the task of writing when it gets burdensome.
Say good morning to and go to couch to cuddle with your son who appears by your side. Realize his snuggling days will soon end so time is to be savored.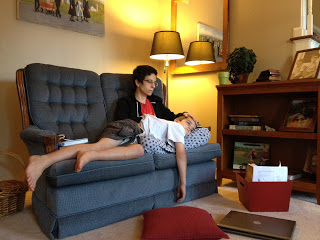 Little Boy
While staring into space with child draped over your lap, ruminate on your morning and decide your time would be much better spent writing a blog post about not writing than actually writing anything of value.
Let cat in and write blog post.