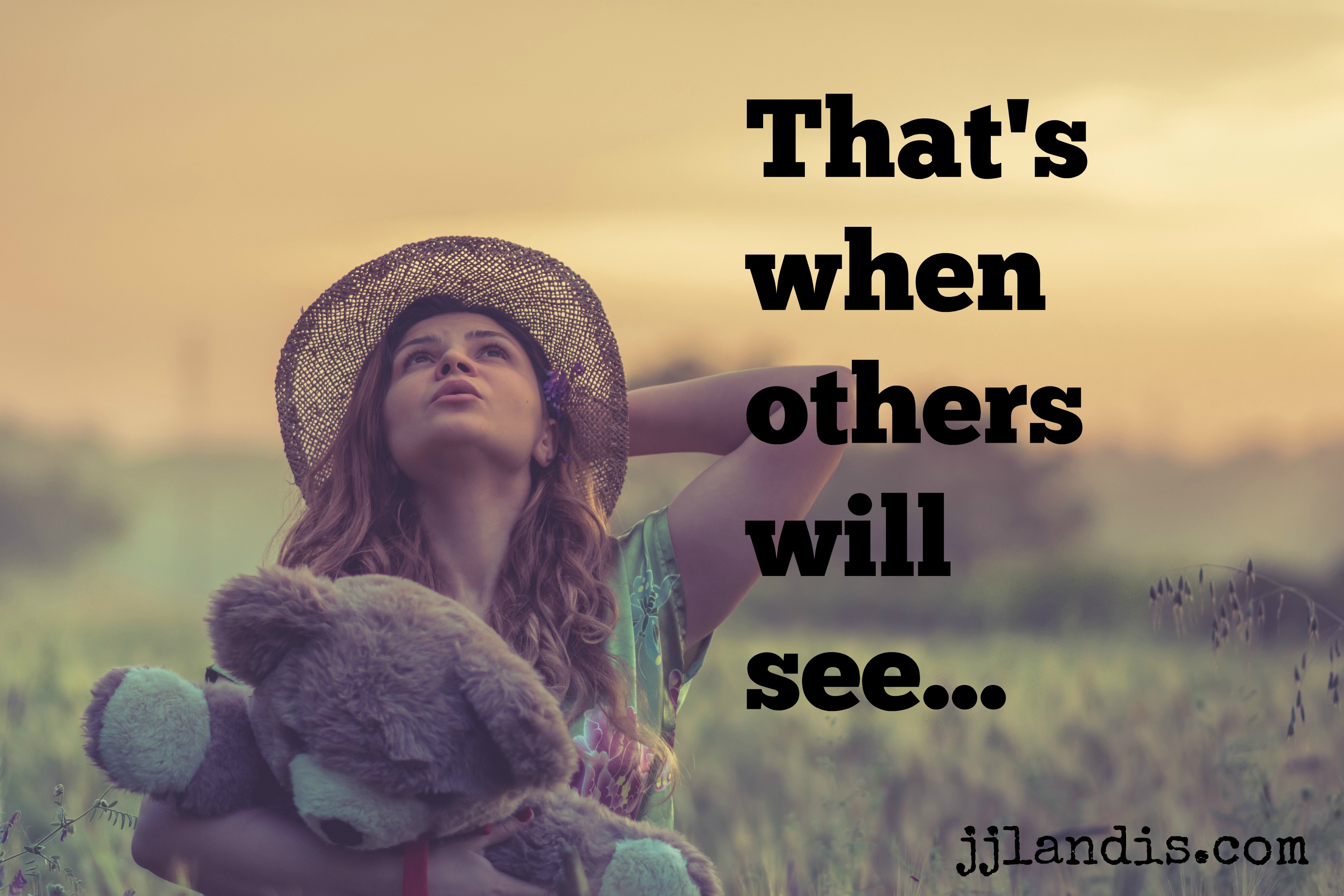 20 Jul

Expose your heart

She's been begging me to teach her to sew for a while now. I've been known to sew arms and eyes back onto stuffed animals and replace the occasional missing button, but being creative with fabric, needle, and thread is not my thing.

Lucky for Emma, she was able to talk her grandma into sewing with her when they spent the day together last week. Grandma had unearthed a teddy bear craft kit, a thrift store find from years ago. Inside the clouded, brittle plastic bag with the 2.99 price tag were all the materials needed to assemble a new friend.

Emma's original goal was to learn to use a sewing machine, but the felt bear, so runty and fragile, required hand stitching. Gingerly, she stitched on his black nose and mouth and then put his parts together with floss the color of sand.

Though he came with stuffing and thread, he was missing one important part of his anatomy, which Emma remedied when she cut out a tiny blue (the color of paper grandma had handy) heart to place inside his empty chest.
On the heart, Emma wrote her name, date, and "I love you."
Once this vital organ was positioned, she finished filling in all his limbs, using a pencil to squish all the cottony polyester fiber into the small spaces. And then she fattened up his chest cavity and head and added the final sandy stitches to his oatmeal body.
Eugene is what she named him. He looks very Eugene-ish.
When she showed me the completed Eugene for the first time, for some reason I said that it was too bad no one would ever get to see his heart.
Her resigned reply: "I know."
After thinking for a time, she said, "Maybe my grandkids will find it someday after I die."
Because I'm so darn pragmatic and couldn't leave it alone, I said, "You know, most people don't see the inside of stuffed animals, even the ones that belonged to their grandmothers."
She gave another long sigh, followed by, "It will remain hidden. Unless he is ripped open."
That's right, my Emma. That's right.
My heart too. It's there inside of me, with all the markings of my Maker.
No one sees it unless I'm opened up. When I'm hurt or exposed or vulnerable or honest or ripped apart, that's when what's inside is on display.
And only then will others see that Someone wrote "I love you" on my heart.
---
photo by Alex Blajan