16 Jul

Electronics, Elephants, and Lasting Happiness

Our purple minivan carried us between our home in Pennsylvania to a speck of a town in Indiana once or twice a year to visit my family. The drive, depending on age and neediness of our kids and the ever-changing capabilities of my bladder, took us anywhere from ten to twelve hours. Boring! Some parents, normal modern parents perhaps, would cure the road trip doldrums by popping in a DVD. Happy Feet, Madagascar, Toy Story. Anything to shut the kids up (did I just say that?) and kill two hours of monotonous highway driving.


But, who are weto be normal? We're the family who gave their kid real tools when he was four, built a snake pit in their backyard, wrapped a deer skull for a Christmas present, wears a Sombrero in public (only husband does that), posed on the

moon

for a Christmas card. Nope, far be it for us to

conform

to the current societal practice of viewing television in vehicles.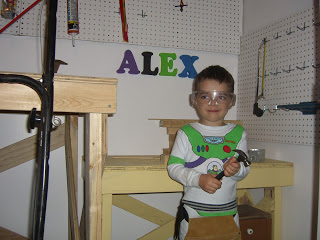 Four-year-old boy receives dangerous tools.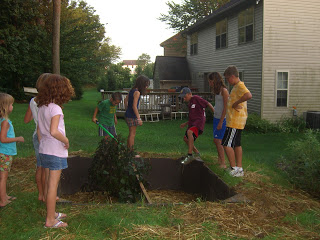 Suburban father builds reptile habitat. Neighborhood kids flock to backyard.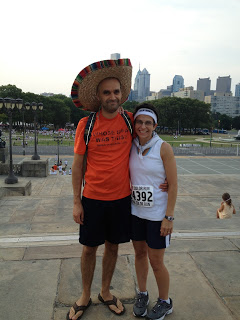 Sombreros gaining popularity in United States.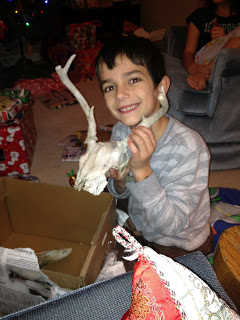 Parents opt for environmentally-friendly gifts.
Family of five misses their home on earth.
For the record, I love me some TV. An ideal day would be me on the couch watching a twelve-hour King of Queens marathon. But while driving, what is so wrong with looking at trees or telephone poles? Playing the ABC game? Spotting license plates from different states? As a kid, I spent hours in the backseat watching raindrops dance on the windshield. Boredom is paradoxically mind-numbing and strengthening. 


We parents are so afraid of our darlings being bored. We can't handle when they whine so we placate them with screens. We don't want the sweetie-pies to be unhappy for one second so we entertain them constantly. This is NOT a HEALTHY habit! Being bored is good for a brain. Kids barely have time to think anymore. Thinking, quietly, alone – good for us. (Don't get me started on the elementary age kids riding in the basket of a shopping cart at Target while playing on a DS. Too lazy to walk through a store and too uninterested, yawn, with anything besides blinking lights, buttons, beeps, ooohhh neat.)


Alas, this is not a treatise about my virtuous children who are so well-developed they can entertain themselves without gadgets. Ha! Gadgets, we have. Our home is equipped with five computers, two iPhones, three iPods, a Nintendo DSi, an iPad, one TV, and one every-other-month-time-shared Xbox. (That sounds awful. In our defense, my hubby makes his living in IT.) As I write, Lee is furiously working on ironing out some bugs in an online game I purchased. But while my son waits for his turn to construct houses and hunt pigs in his pixelated Minecraft world, he is in the backyard chopping wood with a machete. What I'm saying is – it takes balance.


Several years ago, on hour three of a drive to the Hoosier State, the sweethearts got fidgety, as they are wont to do strapped into car seats. And when I say "fidgety" I mean – grouchy, hungry, carsick, bored, loud, annoying. My genius husband (the man should win awards) said, "I will pay you one dollar for every deer you see." Suddenly, they all had something to do.


That simple sentence has evolved over the years into this elaborate activity:
Payout for animals:
Rules:
1. Animals may be dead or alive.
2. Herd of animals count as one sighting.
3. Sighting must be verified by an adult in the vehicle.
4. Must be in vehicle when animal is spotted.
In the meantime, my relatives relocated to Florida, which is double the distance of our Indiana drive. We now have to endure

eighteen to twenty hours

in the van (but at least we get an ocean along with the deal). On our most recent trip, the kids saw two gators, one armadillo, along with about five deer. Quite a haul.
We live near Philly. To get to center city, Independence Hall, our favorite restaurant in Chinatown, basically anywhere, we must travel a highway that borders the Philadelphia Zoo. Many times over the years, we've prayed for some sort of

wildlife escape

, eager to see elephants. In 2009, I read this headline:
"SUV nearly slams into elephant on Oklahoma highway"
and shook my fist, shrieking at the injustice in the world because no circus elephant escaped anywhere near us.
A mere joke at its genesis, this elephant sighting was becoming a family obsession. It just has to happen sometime I thought. Lee promised me that someday we would pad the children's meager bank accounts with elephant money. I know, it sounds crazy, but we maintained hope. Someday…
Friday morning, I found the newspaper carefully folded on my desk. My curiosity piqued as I wondered why it wasn't strewn about the living room floor as usual. I couldn't ignore the camel looking up at me, so I read the circled article. The traveling Piccadilly Circus was in town!
Sadly, I had to work that afternoon while our brood accompanied Lee on some errands. Unbeknown to the children, his stop at the bank yielded three brand new hundred dollar bills. Next stop was the mall, where they cruised slowly through the massive parking lot. Here is what happened:  http://youtu.be/wIr06x-xLgA
Disclaimer: He let them remove seat belts in parking lot. Usually, we are all safely buckled.
After years of build-up, finally each child received one hundred dollars for spotting elephants from the van. Finally! Deer and groundhogs,

chump change

. We have reached the top, seen the stars. Pachyderms in Pennsylvania. Happy dance! The pinnacle achieved!
But notice in the video, they immediately want

more

– can't I keep fifty dollars? Can't I have money for a camel? And later that day, Alex said, "You know, I thought I'd be happier than this." There you have it. Life. We think it's going to change if we reach ______ (insert goal here) . But as we all know in our logical minds, lasting happiness doesn't come with minted currency or material goods. Our emotional selves often forget that. So, the elation of the elephant was a high. But the let-down followed. A lesson for my kids. A lesson for me. What am I setting my eyes on? What are my goals?
"Let us fix our eyes on Jesus, the author and perfecter of our faith…" Hebrews 12:2.