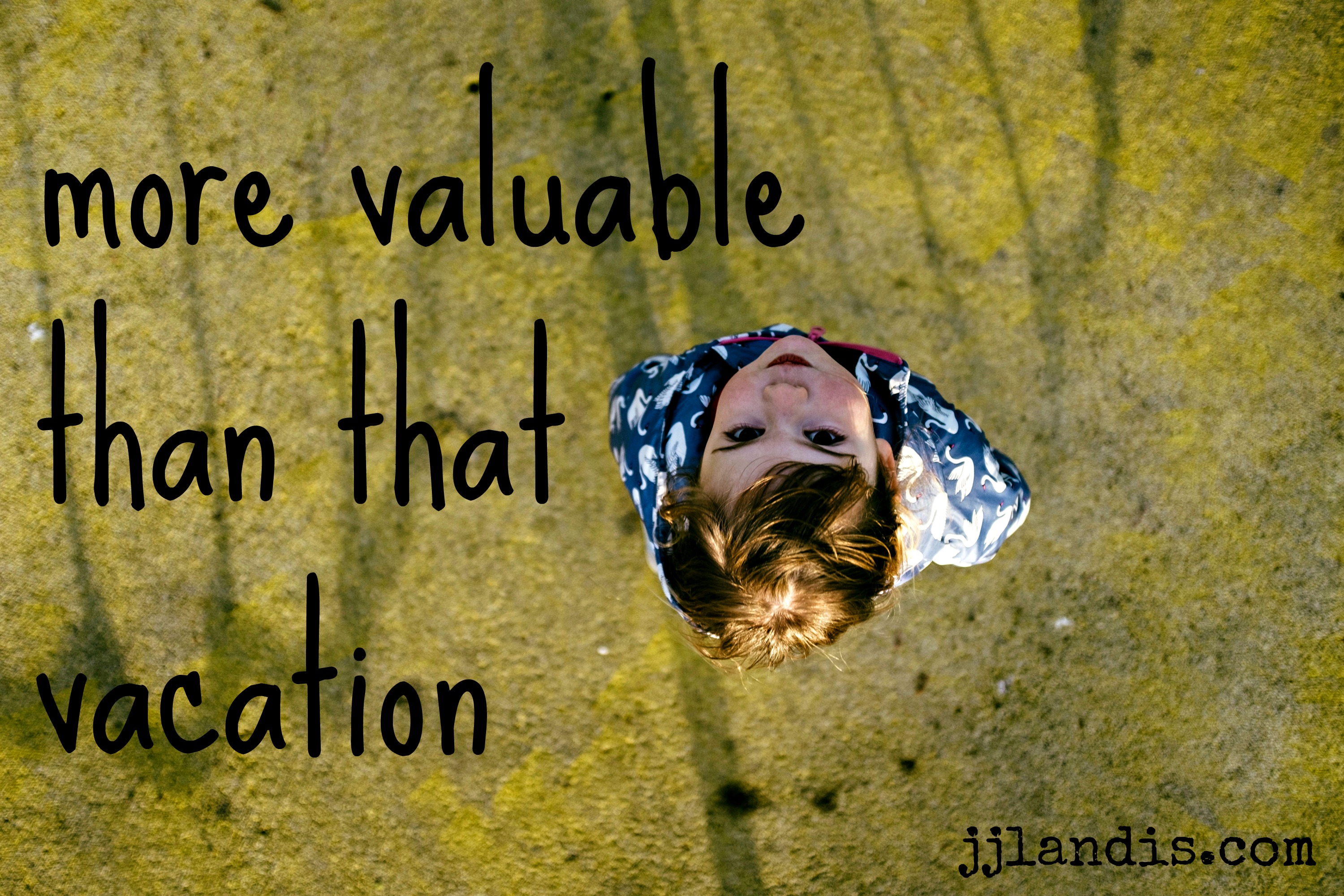 14 Dec

What could be better than vacation?

It was the trip of a lifetime, just like we had hoped! A ten-day vacation to Hong Kong and Beijing with our family was a dream come true.

I had lived a few months in Hong Kong before we were married. A year into our marriage, Lee and I moved there to teach in an international school. Our daughter Esther was born there, but we relocated to Pennsylvania when she was six months old. For the past 15-years, we've spoken of our fondness of Hong Kong to our children.

The time finally came when we took the plunge and planned a trip to show our three children (and our exchange student from France!) a glimpse of Asia so they would understand a little more our beloved memories from our time there.

Alas, this is not a travel post. I have photos and stories if you're interested. There were stunning views, interesting food, transportation and lodging woes. We bonded. We laughed. We got on each other's nerves. We bought tacky souvenirs. We took a family picture on the Great Wall. We hiked in the rain to a Buddhist temple. We ate eel, octopus, and chicken feet. Everything you would expect from a short jaunt to Hong Kong and Beijing.

Something that is inevitable when traveling to Asia is jetlag. With a 13-hour time difference, some of us were completely out of sorts the whole trip and a week or so afterwards. Our first night back at home, my children were wide awake all night. Esther unpacked at 3 a.m. and then tackled some Pinterest project using beads. Emma cleaned her room and moved furniture. I don't know what Alex did but it involved a lot of hammering; and I had to stop him from using fire so I could go to sleep without fear.

They all crashed the next day.

A few nights after we were home, I woke up to crying. "I can't sleep. I've been awake for three hours," Emma said as she stood in our dark room. Lee got out of bed and let her crawl into his warm, cozy spot next to me. That made her cry more, "No. I don't want you to give up your bed!" He assured her that he was having trouble sleeping too and wanted to get up for a while.

When I awoke in the morning, I was alone. I checked the couch for Lee and/or Emma. Empty. I noticed the mountain of comforters we use for snuggling in the living room was gone. My next stop was Emma's bedroom.

The mountain was on her floor. In addition to the comforters were pillows and a bean bag and some scattered stuffed animals. In the midst of this comfort nest were Daddy and Emma sleeping soundly. Next to them was our iPad, so I knew they had cozied up in the middle of the night and watched TV together.
I hated to wake Emma for school, but when I did, I quietly told her she has a wonderful daddy. She told me she knows.
Hours of planning the vacation. Tons of money spent. Photos taken. Souvenirs purchased.
All that really matters in the end is Emma sleeping in a nest with her daddy.
***