03 Mar

Are you experienced?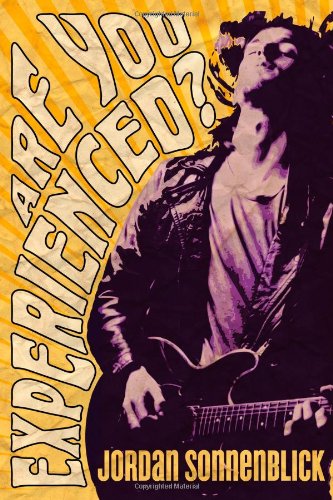 If I know a novel is about sex, drugs, and rock n' roll, I typically take a pass on reading it. Especially if it's a young adult book. But because I had wanted to read a Jordan Sonnenblick book after hearing positive things about him, I gave Are You Experienced? a try.
Add the elements of time travel, Woodstock, parent/teen relationships, and empathy to the theme of "sex, drugs, and rock n' roll," and we have a 294-page world I am glad I visited!
Rich is a music-loving, overprotected teenager living in 2014 with a father he doesn't understand or even like much. Some mysterious happenings stemming from conflict with his parents transport him to the legendary Woodstock Festival in Bethel, New York.
In 1969, Rich goes by his middle name Gabriel (yes, like the angel). He meets up with his father, who is a teenager, and his uncle and his uncle's girlfriend while they are driving to the music festival.
I used to listen to music from the Woodstock era when I was in high school almost 20 years after the fact, just sure I had been born in the wrong decade. This book delivered me to the festival to experience it for myself – not only the renowned musicians, but also the traffic jams, the rain, walking barefoot through mud, the kindness of strangers, life before cell phones, skinny dipping, worrying about the war in Vietnam, and the relaxed use of drugs in public. It was a snapshot of a life quite different from my own as seen through the lens of a teenage boy.
The title of the book is the same as the debut album by the rock band the Jimi Hendrix Experience, released in 1967. Jimi Hendrix is a vital part of this story, in which Gabriel's quest is to save a life. While I won't reveal what happens, I will say personal growth takes place and empathy increases for more than one person. Though the conclusion was predictable, there were enough twists at the end that I had to keep reading to know every last detail.
Although I was aware of characters having sex, there are no graphic portrayals of such. Drug use is described as what it is – alluring temptation that can lead to addiction and death. None of this is glorified or painted to be glamorous, which is why I would feel okay recommending Are You Experienced? to mature teenagers who can handle some deep emotional content. As well, adults who have any interest in Woodstock will enjoy this well-researched story.